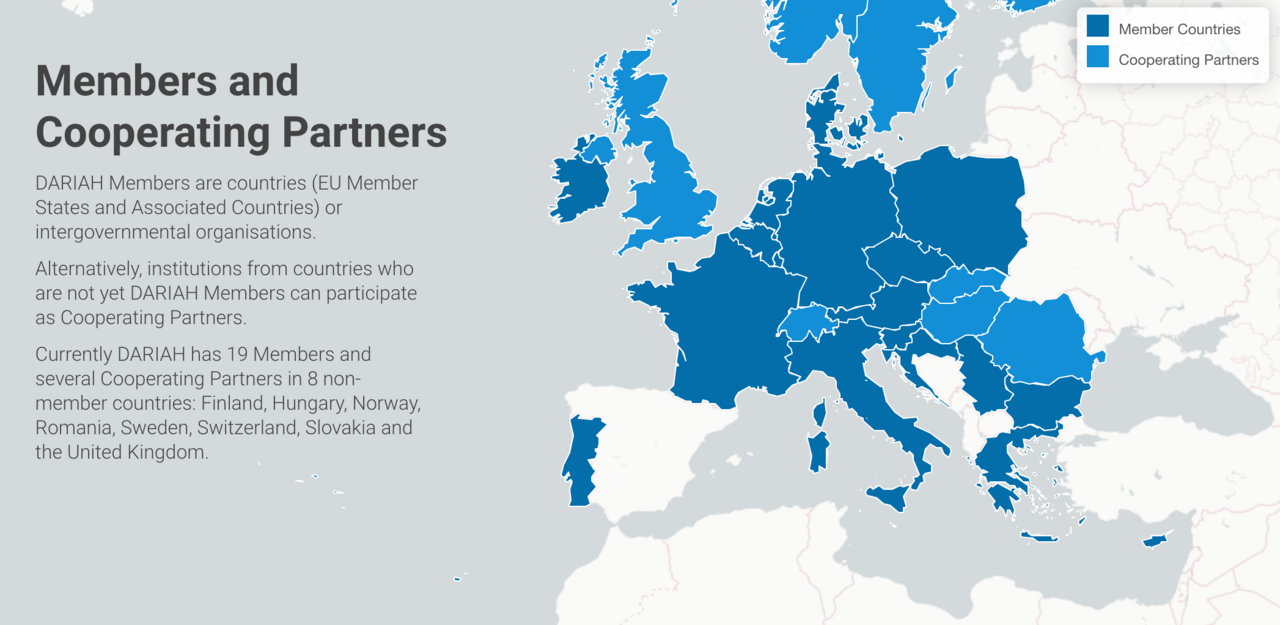 DARIAH-CH Cooperating Partner
The Digital Humanities Lab is Cooperating Partner of the Digital Research lnfrastructure for the Arts and Humanities (DARIAH ERIC).
Prof. Dr. Lukas Rosenthaler, Digital Humanities Lab, Director of the national "Data and Service Center for the Humanities" represents the University of Basel, Dr. Vera Chiquet coordinates the DARIAH request.
For detailed information about DARIAH please contact the DARIAH Coordinator: Dr. Vera Chiquet
The DARIAH-CH consortium was formed on 21 November 2018; its current partners are the Universities of Basel, Berne, Geneva, Lausanne, Neuchâtel and Zurich, the EPFL and the SAHSS. The aim of the consortium is to establish the national coordination office of DARIAH-CH, so that it can take over the operational business of DARIAH in Switzerland. With the establishment of the consortium, the scientific community manifests its interest in a national coordination of DARIAH-relevant activities as well as the necessity of a Swiss full membership with a corresponding representation of DARIAH-EU in Switzerland.